Each year nearly 3,000 students with their families and teachers gather at the University of Maryland, College Park for the week-long National Contest. They come from all fifty United States, the District of Columbia, Guam, American Samoa, the Northern Mariana Islands, Department of Defense Schools in the Atlantic, and international schools in China, Korea, and elsewhere (NHD International). The excitement can be felt across the campus.
The 2023 National Contest
June 11–15, 2023
The NHD National Contest kicks off with a Welcome Ceremony to greet students and celebrate their hard work. Students then compete over several days in preliminary and final rounds.
The Awards Ceremony on the final day opens with a Parade of Affiliates, where students from every affiliate march and show off their local pride, much like during the Olympics.
Beyond the NHD National Contest, students can check out Washington, D.C. by participating in our robust NHD-Explore program. There are many options, including museums and other historical sites, where students can learn about new topics for the upcoming year's theme.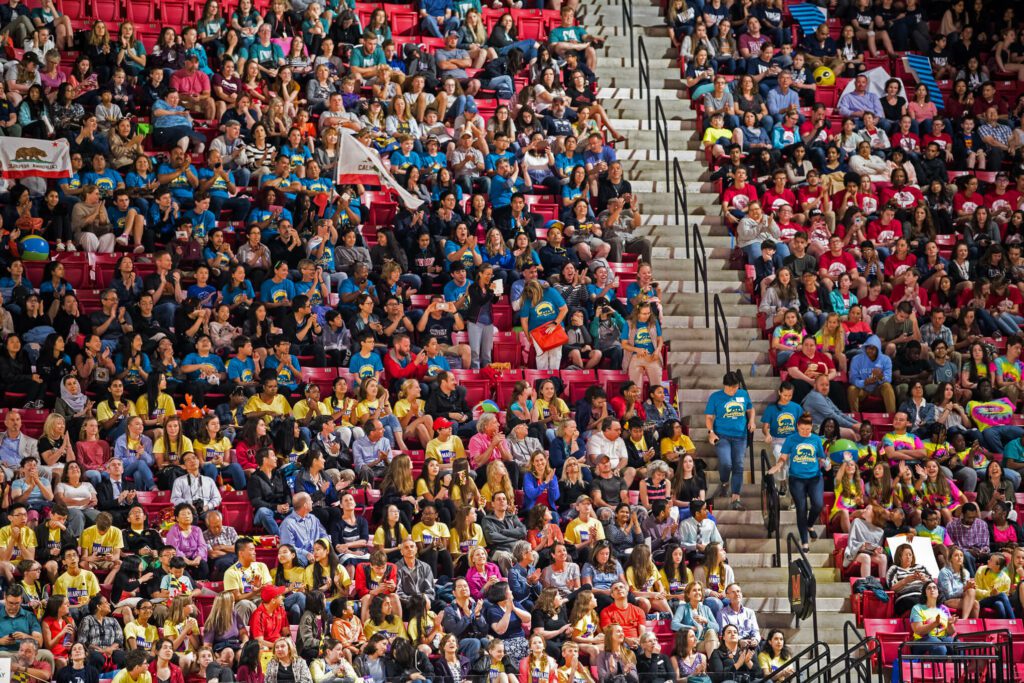 Contest Awards
The National Contest provides several types of awards for outstanding student entries. To find out about special prizes or awards at affiliate and local contests, contact your affiliate coordinator.
Contest Category Awards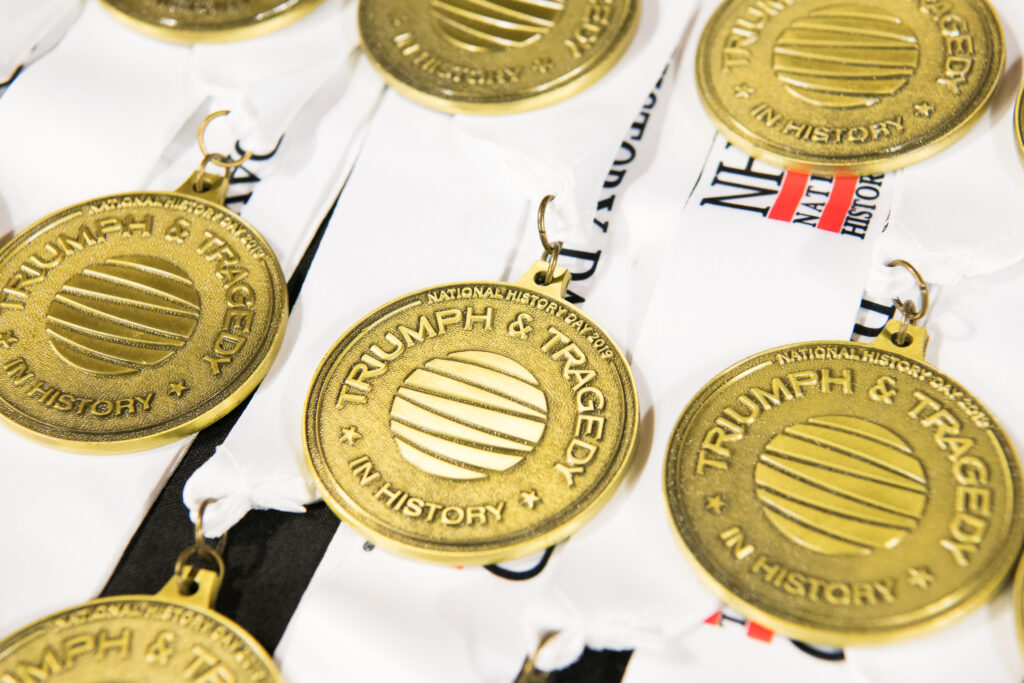 The top three entries in each contest category receive awards.
Additionally, students whose entries win 1st place in each category receive the designation of National Endowment for the Humanities (NEH) Scholars.
Special Prizes
View the list of current special prizes available to participants of the National Contest.
Outstanding Affiliate Awards
Two entries from each NHD Affiliate (one in the Junior Division and one in the Senior Division) have the opportunity to receive Outstanding Affiliate Awards.
Patricia Behring Teacher of the Year Award
Quality teachers are critical to student success. National History Day recognizes their outstanding work and dedication to their students, awarding a teacher in each division with the Patricia Behring Teacher of the Year Awards, sponsored by the Patricia Behring Foundation.
Patricia Behring Teacher of the Year Award Winners 2022
Junior Division: Lizandaa Alburg, The Paterson Academy for the Gifted and Talented, School 28, Paterson, New Jersey
Senior Division: Amy Page, Moriarty High School, Moriarty, New Mexico
Patricia Behring Teacher of the Year Award Winners 2021
Junior Division: Suzanne Zmijewski Lim, Winthrop L. Chenery Middle School, Belmont, Massachusetts
Senior Division: Jeni Boulanger, Oak Hills High School, Oak Hills, California
---
Registration
Registration for the National Contest will open in April 2023. Check back in April for registration instructions, the schedule, and more.
---
Contest Week Programming
National History Day partners with museums, libraries, and other cultural institutions in Washington, D.C. to offer dynamic programming for students and teachers during contest week: from field trips to showcases featuring students' projects to engaging activities and professional development opportunities. Check back in April for more information.
---
Judging
Are you interested in judging for the NHD National Contest? The 2023 National Contest will be held in person at the University of Maryland, College Park, with judging days on June 12–13, 2023. NHD is looking for historians, educators, and others to judge student projects.